Ripple: The new 'Centralized' Crypto Currency – Should you Invest in it?
Ripple is a real-time payment system that allows the money to be exchanged between individuals regardless of their locations or their banks.
The digital asset that runs the Ripple network is XRP. So when you buy Ripple, you are also purchasing XRP. The best way to think of XRP is as the fuel that powers Ripple.
Why Ripple?
Transferring money to individuals outside of your bank is an exhausting process. Moreover, you might as well forget about exchanging money overseas unless you love having a headache. So that is where Ripple comes in.
Ripple operates something called an Interledger Protocol. This is a use of block-chain technology that makes Ripple unique.
Believe it or not, the idea behind the Interledger Protocol is actually thousands of years old, dating back to Medieval Arabia.
Years ago, individuals would exchange money through a money agent. You, as an individual, would walk up to your agent and give him money with instructions to send it to the recipient. This agent would then send it to the agent of your recipient. Even though money didn't exchange hands on either end, a record of the money being moved was put in place. The receiving person's agent would be responsible for moving the money along to the intended recipient.
Ripple simplifies that process, issuing a monetary payment through a digital channel.
This makes Ripple an incredibly effective, secure monetary exchange that empowers individuals.
Ripple could be used to exchange anything simply through the creation of a secure pathway. This unique function makes it a powerhouse in the digital currency world and a strong reason for you to invest in it now.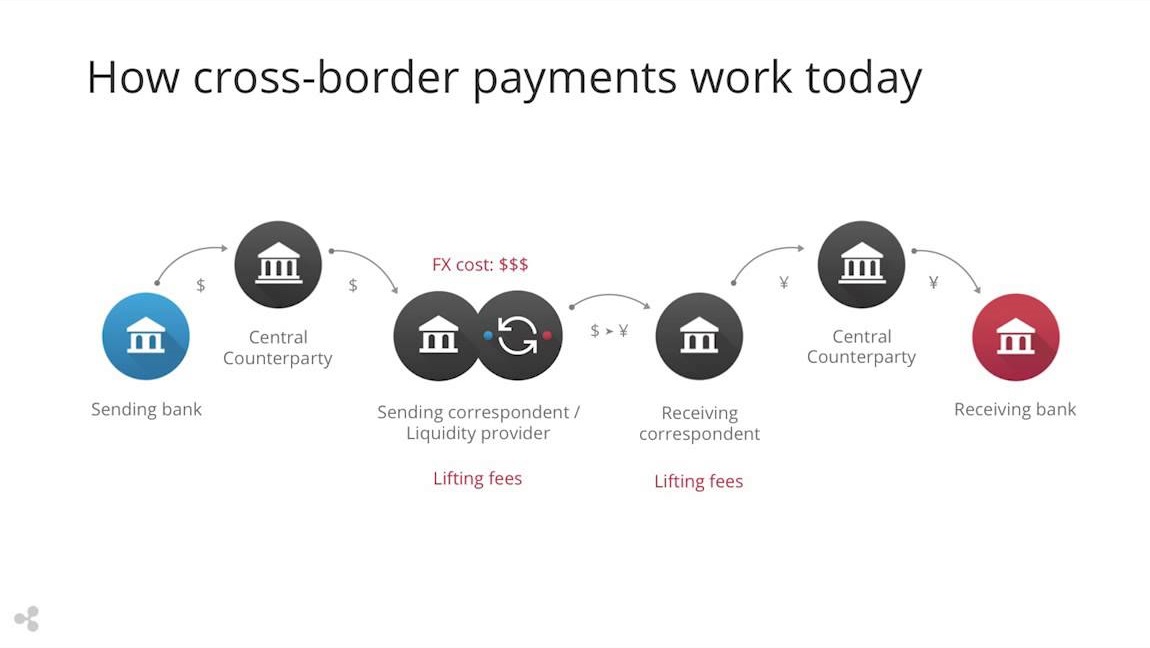 Image Courtesy: Image Source
A new Best Friend to Banks – Ripple
It would be foolish to think that our banking system will disappear overnight. This belief is popular in the Bitcoin crowd, with many devoted Bitcoin believers asserting that the world's first digital currency has the power to rebuild our financial system in coming years. The reality is different. There is no doubt that digital currency is here to stay. We are more likely to see it incorporated into our everyday financial lives through large players in the financial world banks.
This is good news for Ripple and a strong case for investing in it. Ripple has already been adopted by dozens of banks  and 10 more just signed on in April:
MUFG
BBVA
SEB
Akbank
Axis Bank
YES Bank
SBI Remit
Cambridge Global Payments
Star One Credit Union
eZforex
As things stand, Ripple could be one of the best investments in the digital currency space. It has unmatched potential in the financial world and a legion of support from both MNC's and the tech community. It isn't going anywhere s $2 price will quickly become history.
Best of luck with your digital currency investments.